Those PC users who suffer from hearing impairments may experience difficulties while listening to audio and sound tracks played in the stereo format. For this category of users, Windows 10 envisages the opportunity to combine the audio channels, both left and right, into a single one.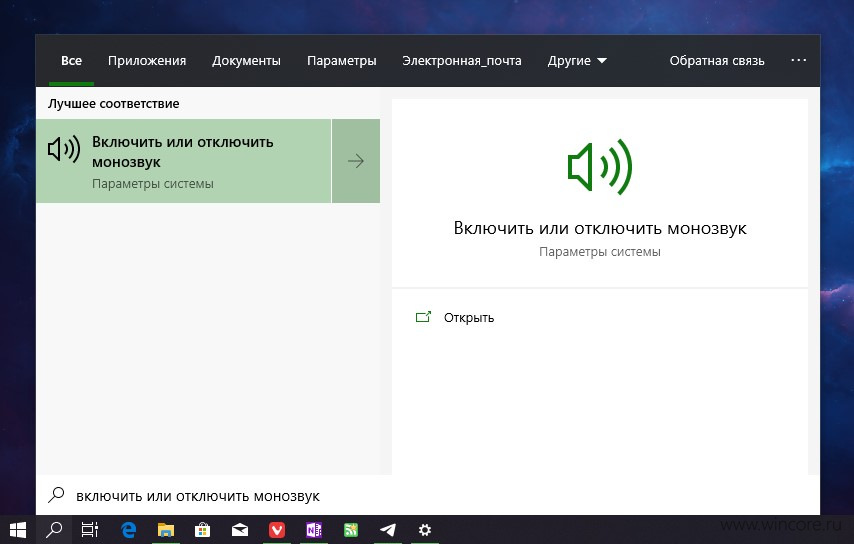 To enable mono sound, go to the Settings panel and proceed to open the Ease of Access section. Then, select Audio. After that, toggle the "Turn on mono audio" switch into the "On" position. The changes will be applied automatically.
If you want to quickly access the desired parameter, you can search it up using the phrases "Enable mono audio" and "Disable mono audio".