Windows 10 will return to the image of the epoch of XP, Vista, Windows 7 – Microsoft plans to re-introduce rounded corners in top-level (active) windows.
In the past, Microsoft used the aero effect and rounded window corners in all application up until Windows 8, which was based on the Metro user interface. After the release of Windows 8, the company's approach shifted towards the use of live tiles and sharply defined corners.
A new clarification published by Microsoft on Github explains that the long-awaited WinUI for Windows 10 will also feature rounded corners in currently active windows and pop-up windows. However, their exact implementation will be up to app developers.
As demonstrated in the Teams screenshot below, the sharply defined edges that date back to the Metro UI in Windows 8 are clearly getting replaced.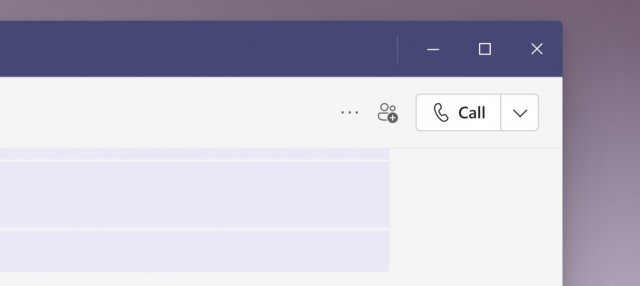 In its GitHub project, Microsoft has confirmed that this revamped user interface is part of the Fluent Design transformation.
Rounded active window corners are expected to make an appearance in the second half of 2021. However, as is usual with every package of major changes, Microsoft will initially release the new UI for testers within the Windows Insider program.

If the stars align and Microsoft adheres to its internal schedule, we may see the new Windows 10 UI in the preliminary builds of spring 2021.