In 2023, Microsoft introduced a lot of changes and adjustments into the popular operating system Windows 10. The newer versions gained a lot of new features, expanding the system's capabilities and versatility of use. This has led to a slight change in the minimum recommended system requirements, which is reflected in the most recent Windows 10 manuals and user guides. The changes were introduced with regards to Windows 10 being a multi-platform system that can be installed on smartphones, tablets, laptops, desktops and servers alike.
Everything You Need To Know About Windows 10 In 2023
Windows 10 System Requirements
Starting from the 1709 version, Microsoft has been gradually enriching Windows 10 with new features designed to expand the operating system's capabilities. However, the novelties had an adverse effect on the PC's performance. To counter this, the developers decided to raise the minimum Windows 10 system requirements, which had remained the same since 2015.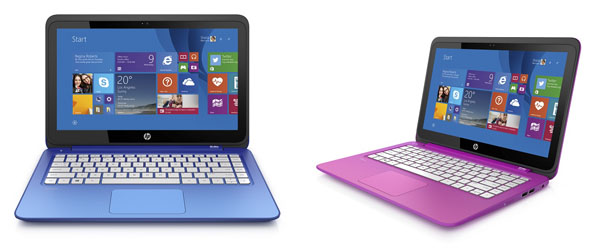 CPU. For installation and use of Windows 10 on OEM devices, you need a CPU or SoC with a frequency of 1 GHz or higher.
RAM. According to Microsoft user guides and manuals, 2 GB RAM is enough for the 64-bit version, while 1 GB RAM is sufficient for the startup and lag-free operation of the 64-bit version.
Storage. Previously, your PC had to possess no less than 16 GB of free storage space to install and run the 32-bit version of Windows 10, and at least 20 GB for the 64-bit Windows 10. In 2023, starting from the 1903 update, Windows 10 installation requires 32 GB of free storage space.
GPU. For running Windows 10, your hardware needs to support DirectX 9 or higher. As to the Windows 10 touchscreen gadgets, the required minimum is a 7" screen and 800×700 resolution.
BIOS. The new and more powerful Windows 10 needs your hardware to be fine-tuned to a greater degree. Only modern updated BIOS software can do the trick, which is why Windows 10 requires BIOS UEFI.
| | |
| --- | --- |
| CPU: | 1 GHz or higher with support for PAE, NX, and SSE2 |
| RAM: | 1 GB (32-bit) or 2 GB (64-bit systems) |
| Hard disk space: | 16 GB (32-bit) or 20 GB (64-bit systems) |
| GPU: | Microsoft DirectX 9 with a WDDM driver |
Windows 10 And Its Features In 2023
Developed by Microsoft in 2015, Windows 10 is a series of operating systems intended for a broad range of devices, from personal computers to smartphones and servers. Since its release, Microsoft's team has never ceased perfecting all its aspects. In 2023, a whole bunch of improvements was delivered to users via the Windows update packages, the most recent of which is the 1903 version. Below is a brief quick guide to the Windows 10 updates in 2023.
First and foremost, now Windows 10 gives the user much more control over the system updates. Your PC won't automatically download and install big Windows update packages. According to the renewed user guides, you can continue relying on the previous Windows 10 version until Microsoft discontinues its security support, which typically happens 18 months after release. Moreover, the Windows 10 user guide of the Home version indicates you will be able to pause the ongoing system update for up to 35 days – this feature was previously available only to Windows 10 Professional users.
Some other new features of Windows 10 in 2021 include:
Improved performance. Having fixed the notorious CPU design flaw referred to as Specter, Microsoft has been able to enhance the performance of devices that run Windows 10. If you are interested in the details, Microsoft offers a detailed user guide and explanations of all optimizations.
Reserved space for updates. At least 7 GB is reserved, but it doesn't mean it's wasted, as various programs and applications are allowed to store their temporary files in this space.
Light theme for the desktop. This includes tweaked icons and logos, as well as a matching Windows 10 wallpaper.
Sandbox for users of the Professional version. According to the user guide, it creates a contained environment, in which you can run various software products without it having an effect on the operating system of your computer.
Uncluttered Windows 10 start menu.
Possibility for uninstalling a range of built-in Windows 10 applications.
The Windows 10 search bar will be separated from the Cortana voice assistant.
PDF Manuals & User Guides For Windows 10
If you're looking for the manual and user guide for Windows 10, the first place you resort to is Microsoft's official website – namely, it's Support subdivision. In addition to step-by-step manuals that cover the installation process, it offers short Quick Start user guides for all the basic components of the system. These user guides are available for download in the PDF format.
To help you get going with the Windows 10, the Windows Support section of Microsoft.com offers a user guide for productive work at the desktop and for the main features of Microsoft Store, Windows Defender, Maps App, as well as manuals for setting up your device and connecting it to a network printer. Owners of Surface products will find dedicated user guides that will help them enjoy the best experience using Microsoft products.
A separate section is devoted to user guides on Microsoft Edge, including coverage of its main features and the ways to achieve maximum productivity in solo and collaborative work. All Windows 10 PDF user guides and manuals are written in accessible language and properly illustrated, which means new users will have no difficulty getting started.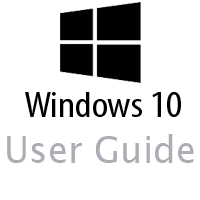 View the latest official version Windows 10 User Guide: Windows 10 User Guide
Download Windows 10 User Guide PDF: Windows 10 User Guide
How to get free Windows 11: Windows 11 User Guide