The Mail application has supported a dark theme since long ago, although this feature was not exactly user-friendly due to the light background during the display of emails and in the new message editor. This mistake has been eliminated in the newest versions of the mail client.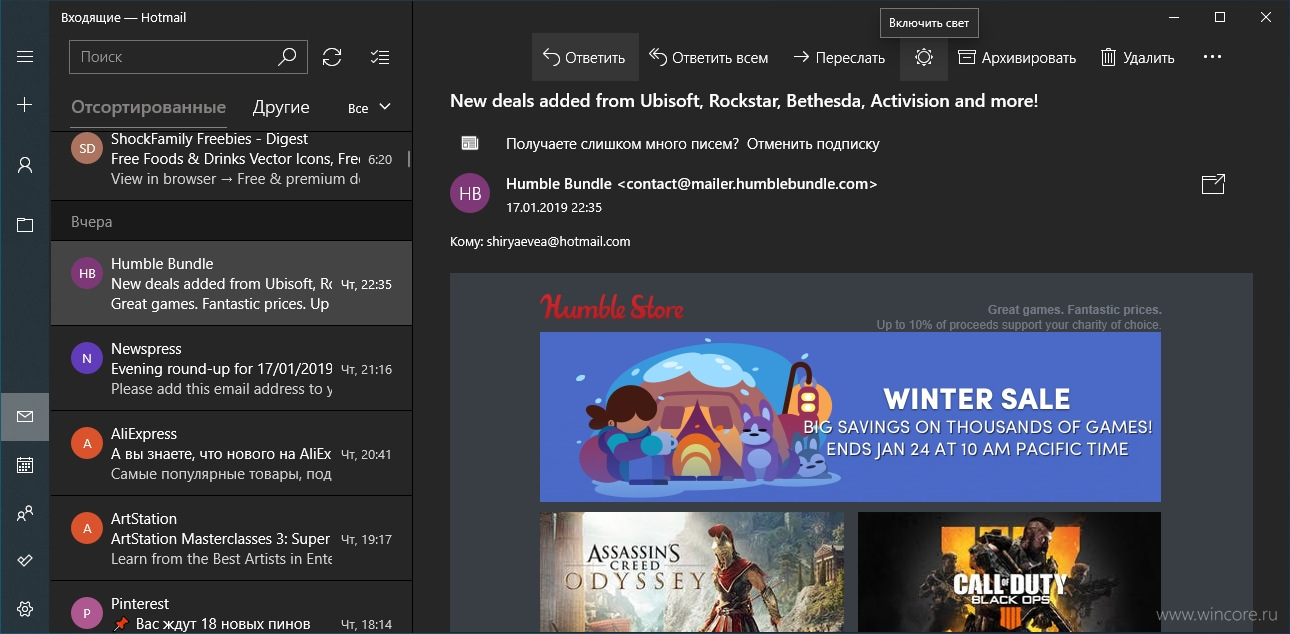 Participants of the Windows pre-evaluation program enjoy the opportunity to test the full-featured dark theme for the email client. You can enable the feature by toggling the new "Turn off the lights" button, which is found on the application toolbar in the dark mode.
If you're finding it inconvenient to read a particular email against the dark background, use the separate switch to easily return to the light background without changing the overall theme of the application or Windows.
So far, there is no such switch in the event editor of the Calendar app. However, the dark theme is being improved: only the text entry fields remain light. Calendar may receive the new theme feature, depending on the results of preliminary testing and the feedback from users of the mail client.
It's worth clarifying that the "Turn off the lights" feature is available only to insiders in the Mail and Calendar application of the version 16005.11231.20082.0. Ordinary Windows 10 users may or may not get their hands on this novelty in a few weeks.