Windows 10 Home will become one of features of home editing compulsory installation of updates published in the Centre of updating Windows. The users of Professional and Corporate edits will be able only to decline them.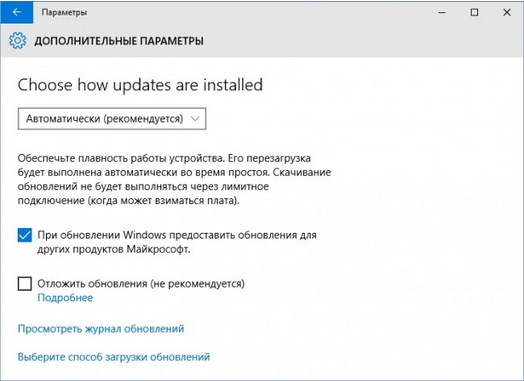 Information is published about it on official page of system requirements Windows 10, but of which updates the matter is not yet clearly: of current, correcting disrepairs and brittleness, or of new assembles of operating system.
We will remind that already now updates are installed automatically in Windows 10 Insider Preview, reeloading for changes application at the same time is produced by the user or automatically at the time of standing computer. And if in early assembles Insider Preview automatic installation of updates is possible switch off by editing of cadastre, then there is no now and such opportunity.
Users Windows 10 Home also the technology of protection of Device Guard device will not receive which will be accessible in Corporate editing, will not be able to take advantage of encryption of data through BitLocker and BitLocker To Go, as well as tools for virtualization Hyper-V, accessible to the owners of licences on Windows 10 Pro and Enterprise. However unlikely home users need these technologies at all. There is no detailed master table of differences between edits meanwhile, most likely she will be published later, before the starting point of sales "tens".