Windows 10 Is Unable To Complete Installation Of A Vital Security Update
On Tuesday, Microsoft put forward a set of updates for Windows 10 designed to fix a security bug that had been described by the National Security Agency of the United States.
Users of the May 2019 and November 2019 update packages will receive the KB4528760 update. Users of Windows 10 in the 1809 version will receive the cumulative patch KB4534273. In the January 2020 Patch Tuesday set of updates, Microsoft reports that several security errors have been fixed.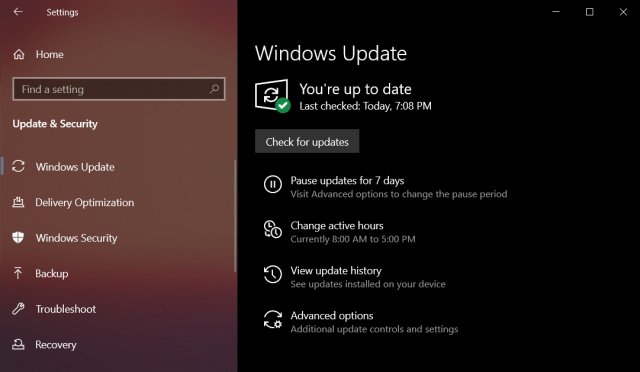 The important security error affects how the Windows CryptoAPI (Crypt32.dll) performs the validation procedures for the cryptography certificates of elliptic curves in Windows 10. Apparently, some users are unable to install the cumulative update released to address this vulnerability.
According to Reddit, Twitter, and the Microsoft community forums, Windows 10 KB4528760 for the May 2019 and November 2019 Updates cannot be installed due to general error messages, and the dissatisfaction of users is apparently.
As of this writing, there are no registered reports of other issues following the installation of the newest cumulative update. As indicated by the number of reports, the installation issues are currently uncommon. But if you're presently experiencing a similar problem, you can install the Windows 10 OS with the latest cumulative update manually.
Worth noting, the Patch Tuesday set of updates released in January 2020 was heavily focused on fixing the crucial security issues and problems in Windows 10. Users and administrators of devices powered by Windows 10 are advised to update their operating system as soon as possible.