Windows 11 is a big visual and functional update to Windows 10. The innovations include a new Start menu, Action Center, revamped taskbar, and rounded corners. According to Lenovo and Microsoft, every user who wishes to downgrade to Windows 10 will have 10 days for doing so.
Having trouble using Windows 11? Consult the User Guide PDF.
The downgrade process is quite straightforward if you upgraded to Windows 11 less than 10 days ago. If more than 10 days have passed, the user guide suggests that downgrading will require a clean installation of your previous OS.
"Once you upgrade to Windows 11, during the next 10 days you can utilize the rollback option and return to Windows 10. This way, you'll keep all your files and data. Once you're past the 10-day period, you'll have to back up your data before proceeding to a clean installation that will revert your computer to Windows 10," says a Lenovo guide based on Microsoft materials.
How the 10-day downgrade window works in Windows 11
You can effortlessly downgrade to Windows 10 if it's been <10 days since you switched to Windows 11. This feature uses the built-in Windows recovery image and backup. Users can downgrade in Settings – Update & Security – Recovery.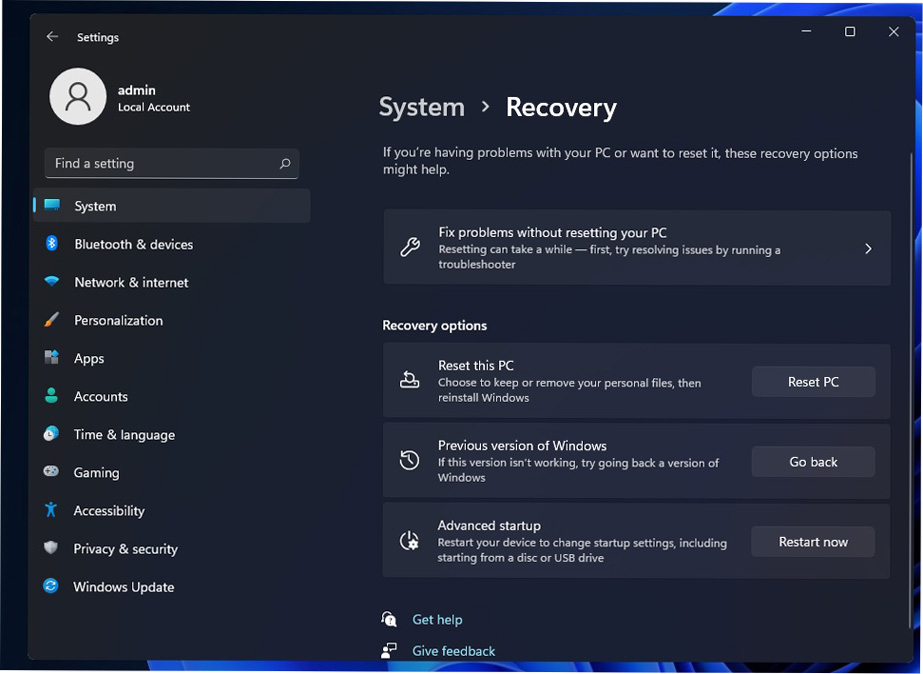 In this section, you will see the option to revert to your previous operating system – depending on when you installed the new OS.
Unfortunately, if more than 10 days have passed, you won't be able to access the recovery options. But you can still restore the old operating system. As Microsoft and Lenovo pointed out in their guides, you can go back to Windows 10 by doing a clean install.
One of the options for carrying out a clean installation of Windows 10 is utilizing Microsoft Media Creation Tool. It's designed to help you reinstall Windows 10 and make a bootable USB stick.
As a result of this process, all your apps and settings will be deleted. Back up any important files and apps in advance.
An alternative to Media Creation Tool is downloading the ISO image and manually creating your own USB stick.
Otherwise, you can even reinstall Windows 10 to a different partition and reactivate the license, if necessary.