Back in 2017, Microsoft introduced a version of Windows 10 designed for devices based on ARM chipsets. Since then, Microsoft and Qualcomm have been collaborating to optimize Windows 10 for ARM, aiming to enable developers to port their x86 applications to ARM64 devices.
Developers have been working on the ARM-based Windows 10 for smartphones. The OS was recently ported to unsupported devices, such as Lumia 950, 950 XL, and Acer Jade Primo.
Earlier this year, we saw OnePlus 6T and even Google Pixel 3 XL run Windows 10. Now, software developers are about to port the desktop OS to other Android phones.
Windows 10 ARM is now demonstrated on the smartphones OnePlus 6 and Xiaomi Mi Mix 2S.
A developer that goes under the nickname Lemon1Ice confirmed: the ARM-based Windows 10 can be installed on OnePlus 6, and the OS can also be ported to the flagship smartphone Xiaomi Mi Mix 2S.
For OnePlus 6 (Snapdragon 845), the cunning guys used the drivers from Lenovo's laptop Always Connected Yoga C630. Currently, the performance of Windows 10 on OnePlus 6 could use an improvement, since only the touch screen and UPS work.
Another developer, Evsio0n, says that in the near future, it will be possible to run Windows 10 on Samsung Galaxy S8. However, so far the OS is unable to load the desktop.
In addition to loading Windows 10 in emergency boot mode, the developer encountered the "blue screen of death" (BSOD) error due to issues with ACPI (advanced configuration and power interface).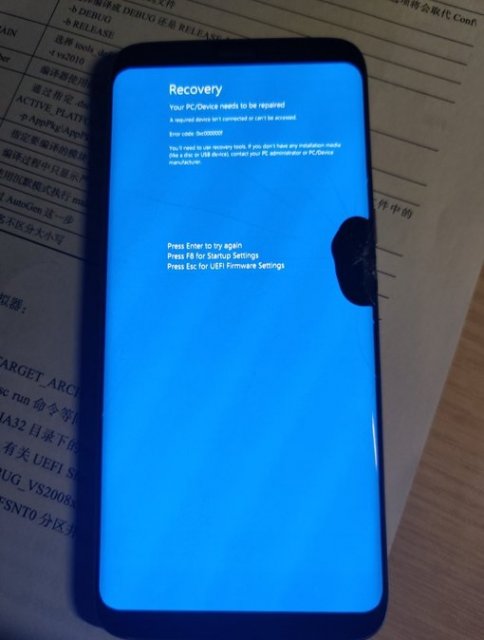 The idea of Windows 10 on Android is extremely interesting for users that want to try out the desktop OS on their smartphones.
If the OS is ported and finally released to the Galaxy S8 smartphones, one can hope that many more Android flagships running Windows 10 will emerge in the coming months.